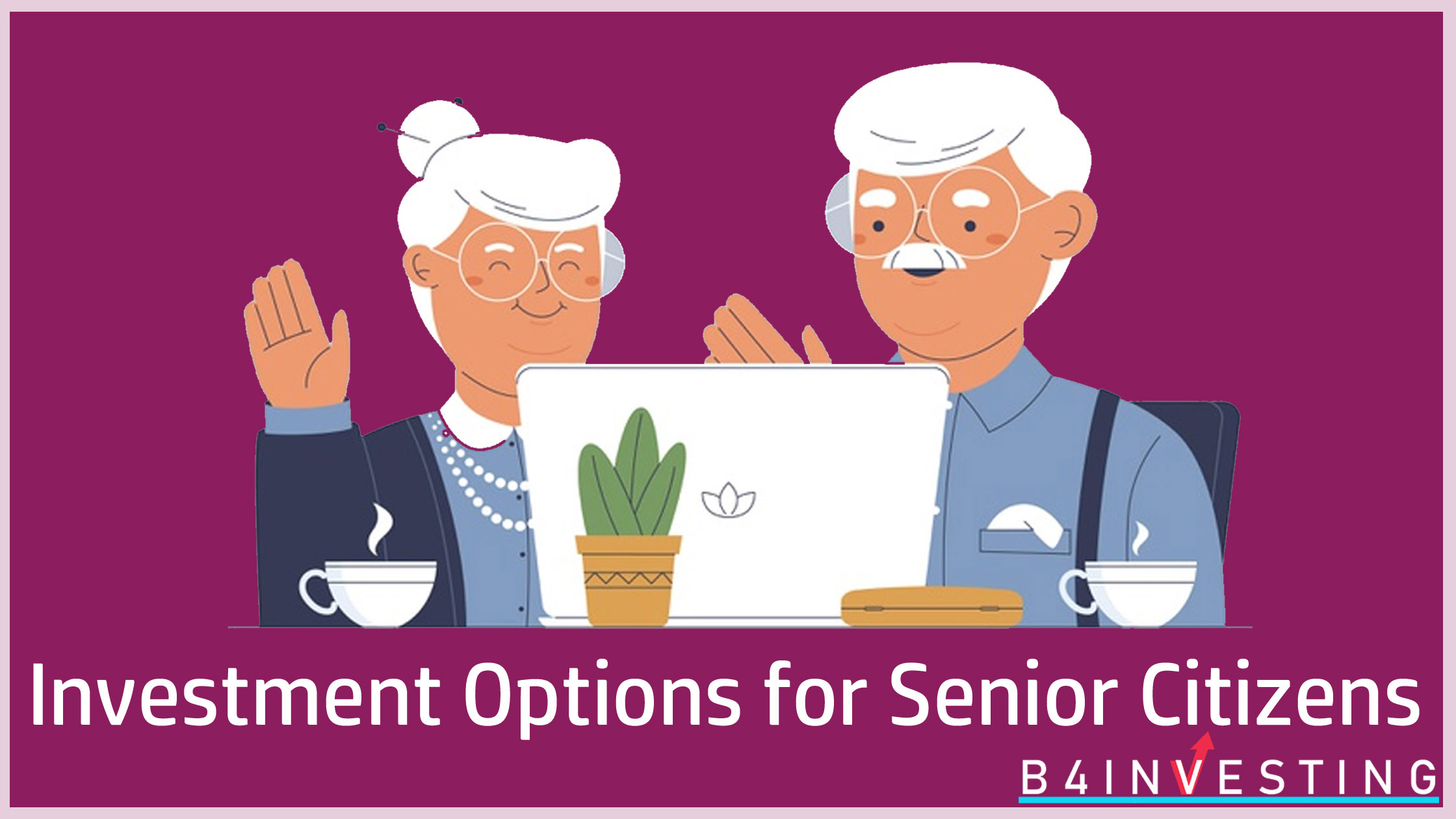 Best Investment Options for Pensioners and Senior Citizens
Retirement means a time of life when one chooses to leave work permanently. No work means no salary. So, you need regular income to take care of expenses. If you plan your investment properly then you can have regular income in hand.
Investment strategies are different for different age groups as people have different financial goals at different age. If a 36 years old person wants to invest then he has a goal of child's education, marriage, to own a property, etc so he needs dynamic investment style. And, if a 60 years old person wants to invest money, then he has different goals as his children are already settled and he can't take much risk.
Let's have look what options are there for investment for senior citizens.
| | |
| --- | --- |
| Senior Citizens Savings Schemes (SCSS) | SCSS is a great investment option for individual who is 60 years and above. SCSS is available through Public and Private sector banks and India Post Offices. Under Senior Citizen Saving Scheme, deposit matures after 5 years and can be extended more by 3 years. Minimum investment limit is Rs 1000, and upper investment limit is Rs 15 lakhs. |
| Post Office Monthly Income Scheme | Senior citizen can invest up to 9 lakhs in joint names and 4.5 lakhs in individual name. Investor gets interest around 7% to 8% per annum. Maturity of POMIS is 5 years. |
| MIPs of Mutual funds | MIPs are normally debt mutual funds which invest in safe government debt but pay out the gains on a monthly basis. MIPs are normally hybrid funds and MIP Ration of investment is 20% to 30% in equity market and 70% to 80% in debt market.  |
| FMPs of Mutual funds | Fixed Maturity plan gives assured return as tenure of the bond matches the tenure of the FMP. |
| Immediate Annuity Schemes | An immediate annuity is the most basic type of annuity. Investor makes one lump-sum contribution. It's converted into an ongoing, guaranteed stream of income for a specified period of time (as few as five years) or for a lifetime. |
| Pradhan Mantri Vaya Vandana Yojana (PMVVY) | PMVVY (Pradhan Mantri Vaya Vandana Yojana) is a retirement cum pension scheme for senior citizens. PMVVY is operated and managed by Life Insurance Corporation (LIC). It provides pension at 7.4 % per annum. It has a tenure of 10 years. |
| Reverse Mortgage for Senior Citizen | Investor can pledge his/her house. Bank owns house and investor gets pay out on monthly basis as long as investor and spouse are alive. |
| Fixed Deposit | FD is popular investment option for senior citizen. It pays interest monthly, annually or quarterly. Investor receives around 7% to 8% interest for senior citizens. |
| Tax-Free Bonds | Tax free bonds are typically issued by infrastructure companies like IRFC, IRCON, REC, NHAI etc. Tax free bonds raise funds from the market at rates that are subsidized by the government. As it is tax free, interest rate is lower 6%. Tax free bonds mature after 10 years and investor cannot remove money in between these 10 years. Investor will receive interest annually. |
Investment Schemes for Senior Citizens
Bottom Line
Senior citizens have lot of options to invest money to receive regular income to take care of expenses. There are many companies offering different schemes. We read about best investment schemes for senior citizens available in India.
Read also: 10 Investment Options to become a Money Maker from Home Maker
FAQ
How much should you save for retirement?
How much money should be saved is different for everyone. Everyone has different requirement. It depends on one's lifestyle. For example, someone has to pay rent and someone has own house. So, one has to calculate on its own.
What is the legal retirement age in India?
The retirement age is 60 in public sector. In private sector, it depends on the individual company and the maximum being 65.