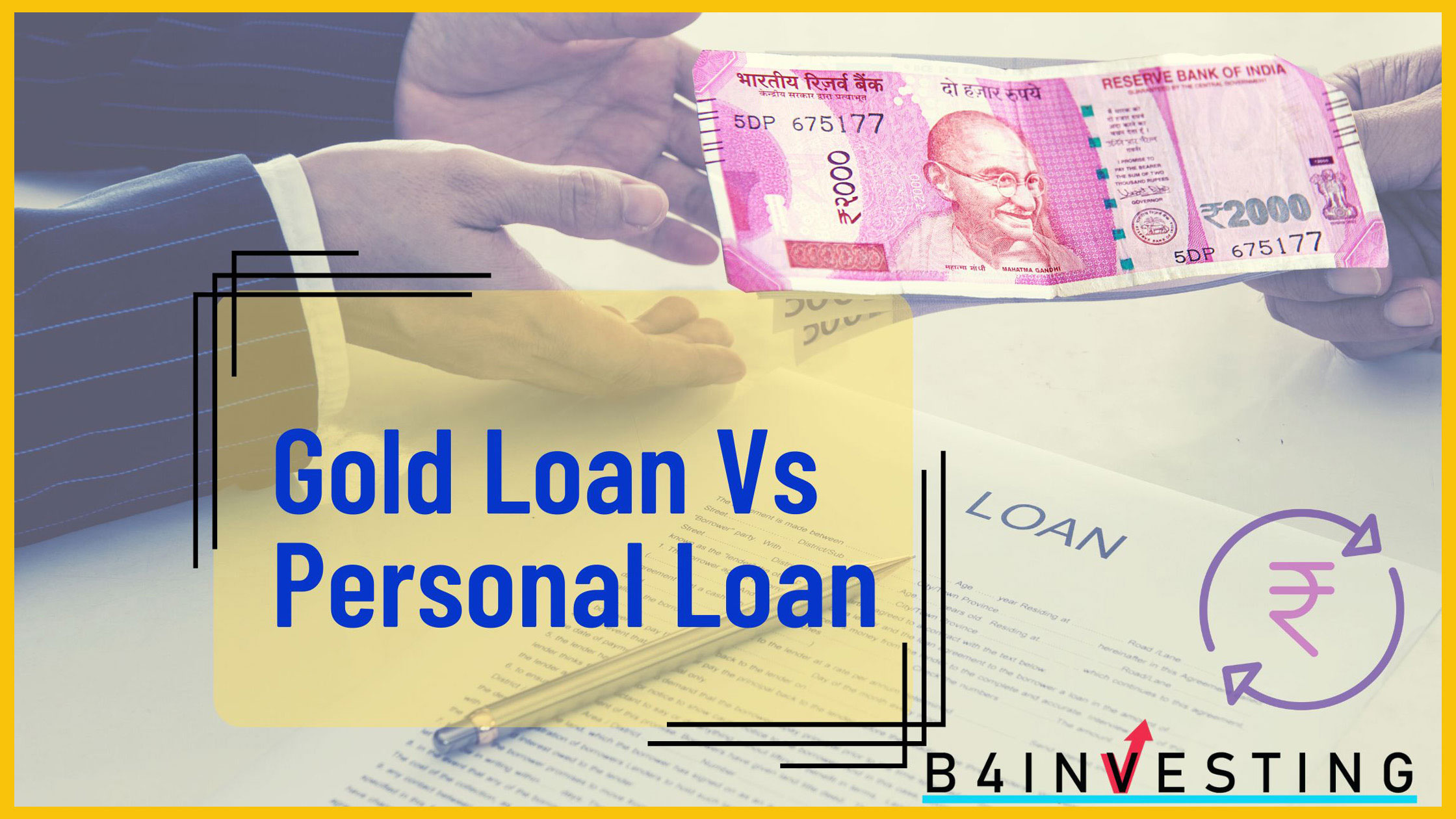 Gold Loan vs Personal Loan: Benefits and what to opt for
What is a Loan– Read on to understand more
By definition, A loan is a financial arrangement made by two or more parties(individuals and/or business bodies) under which a lender allows another party (either an individual or an entity) the use of funds in exchange for an interest pay out for a month/year/several years and there is expected return of the principal borrowed funds at the end of the lending arrangement.
Let us dissect why are Loans so popular: from Indian Perspective
Not everyone has money in hand to fulfil all wishes. Loans provide liquidity to business entities and individuals and are a necessary part of the financial system. Generally people take loan for child's marriage, to buy a property, to grow business, for child's education, etc.
Loans are divided into many types based on security provided by borrower, based on the purpose and based on the pledged asset.
| | |
| --- | --- |
| Secured Loans | These types of loans require the borrower to pledge collateral to borrow money. In case if borrower doesn't repay borrowed money, bank has right to used collateral to recover pending money. The interest rates are lower as compared to unsecured loans. |
| Unsecured Loans | These types of loans do not require any collateral. Loan is given on the basis of borrower's past relationship with bank, credit score. Bank decides whether to give loan or not. Interest rates are higher as compared to secured loans as bank has no option to recover the loan in case borrower defaults to pay back the loan amount. |
Which is better: Gold loan or a Personal loan
GOLD LOAN –
Gold has made a special place in the socio-economic milieu of India. It is considered to be a valuable asset, it not only adorns a woman in form of jewellery but also in the form of a financial asset.
Also considered a hedge against inflation and an immediate source of cash, especially for the rural households in India. Gold is used as collateral to earn money for short-term needs. Due to an emotional attachment to the gold that households have, most of the households do not sell gold ornaments; instead, they pawn them for urgent situations. In India, gold is associated with many socio-religious customs and therefore households attach an emotional value to it. In order to meet short-term financial needs, people pledge their gold ornaments as collateral. This has shown a rising trend post-pandemic in India, as most people have either been fired from their jobs or shut down their small businesses due to lack of demand.
A personal loan is a type of loan that does not require collateral or security and is offered with minimal paperwork. A personal loan is borrowed from a bank, credit union or online lender that you pay back in fixed monthly payments, or instalments, typically over two to five years. There are two types of personal loans: secured and unsecured loans. A secured personal loan requires some type of collateral whereas unsecured loans, do not require any collateral. Unsecured personal loans can be used for a wide range of applications such as paying for a wedding, making home improvements, consolidating debt, and paying medical bills, among a few other requirements.
The increasing gap between income and expenditure plays a major role in obtaining Personal loans. Additionally, the size of personal loans is much smaller and easy to access which is further fueling the market. And the revolutionary movement of digitization has resulted in lower costs, which is set to positively influence the market in the coming decades.
Based on a study conducted in 2017, the market can be segmented into Banks and Non-banking financial companies (NBFC). Banks are expected to take over the market during the coming years since the penetration of banks is far higher than any other credit union in the nation. Also, to be noted that the Indian population is usually opting for personal loans when it's either their own marriage or some close relative's to be able to fund the wedding and its corresponding expenditures. Further, if a pre-existing customer wishes to obtain a personal loan in their bank, they get some additional benefits and leverages of being an existing customer.
What does RBI say:
As per The Reserve Bank of India (RBI) study in 2017 on Indian Household Debt, it is seen that about 18% of debt in Kerala is in the form of gold loans, which constitutes the highest amongst all the other Indian states.
Gold Loan vs Personal Loan
One of the biggest differences between gold loan and personal loan is that a gold loan is a secured loan, which means that a gold loan needs gold to be pledged as collateral. The image shared below shows the Gold Vs Personal loans also pointing out the differences between Gold Loans and Personal Loans..
In conclusion, the gold loan market has much growth potential- with increasing customers, from those who earn their livelihood from doing corporate jobs to people who do small businesses and also with an emerging and robust online market, the demands are ever high. Not only it is a viable option for common middle-class to upper-class citizens but also is quite helpful in emergency situations.
Read more blogs on b4investing.com on Finance, Current affairs, Economics, and much more knowledgeable topics.
References:
ww.sec.gov
Investopedia
wikifinancepedia.com
Relakhs.com
Moneymint.com
Ministry of finance-Youtube channel
Goodreturns.in