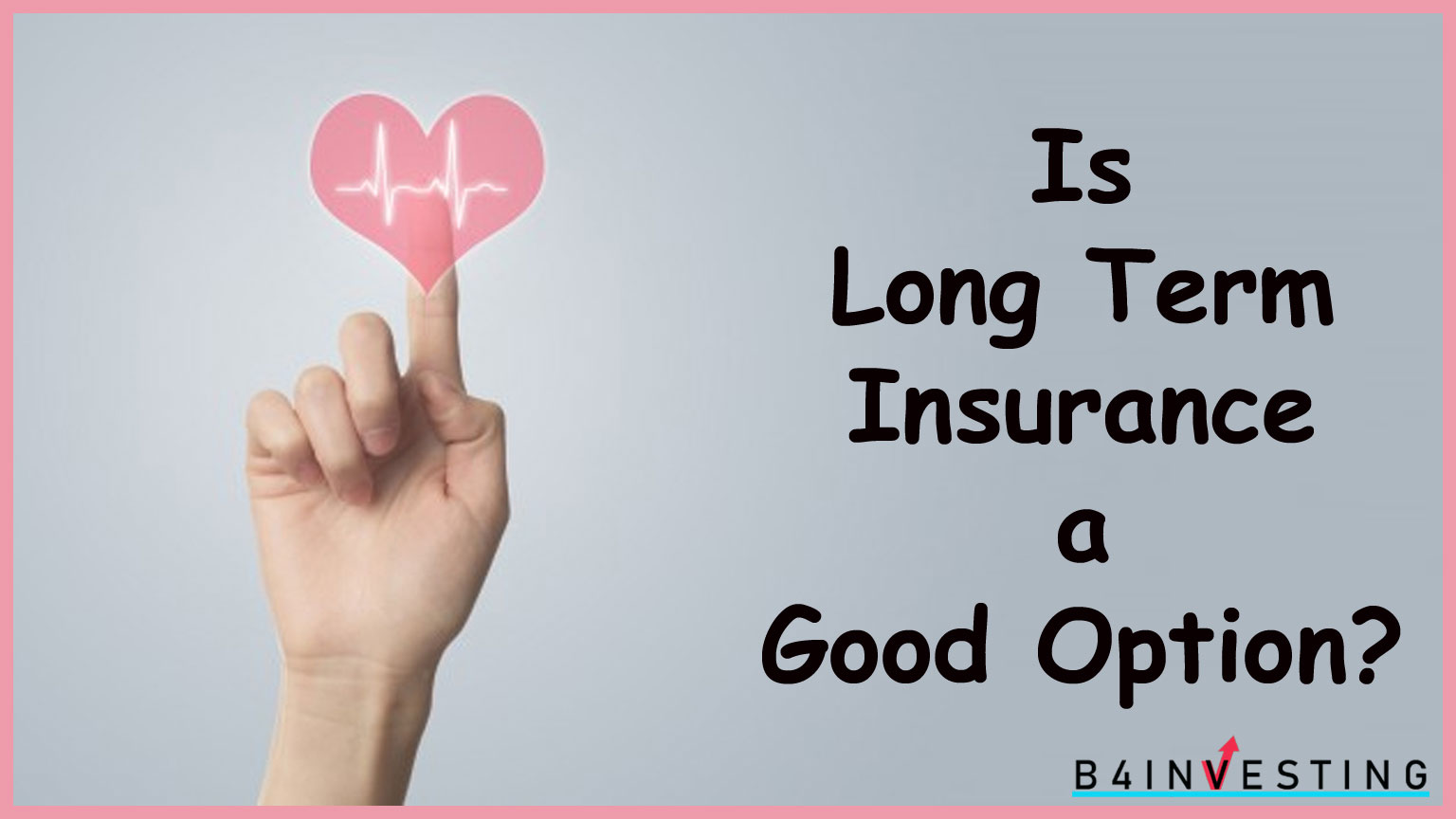 Is Long term Insurance a Good Option?
People in India don't think it necessary to insure themselves and call it an unnecessary investment. They are of the belief that in their 20's they are fit and healthy. Some believe they should start worrying in their 50's as health problems start at this age. However, this is a wrong notion. Research shows 15 to 20 % patients suffering from heart attack fall in the age of 25 to 35. It is not surprising as stress levels have increased in younger age. Moreover, unhealthy eating habits have added to the cause. So, it's wise not to turn off your face to insurance.
In 2020 the spark of unexpected pandemic Covid- 19, has made people realise the importance of health insurance in their life. Hence, taking insurance in an early age helps you manage your finances better in times of emergencies. Also, you can be assured of getting best health care and allows you to be financially independent. Above all it reduces mental stress an illness can have on your family.
---
Also Read: Insurance and it's different types
---
A Glance on Health Insurance
It is type of insurance that covers medical expenses of the insurer. It also includes doctor's consultation fees, surgical cost, medicine and hospitalization cost. A health insurance plan will reimburse the expenses incurred in respect to hospitalization to the insurer.
With the rise in health problems people are slowly understanding the concept and need of health insurance. Choosing a health insurance is very tricky. People generally have no knowledge about the plans and end up getting confused by jargons. Insurance seekers have one question in mind whether what is best for them – long term insurance plan or short term insurance plan.
Need for health Insurance
Illness does not come with intimation and it can strike anytime. The cost of treatment of a major illness can cause strain on your finance and you might end up in debts or compromising on your child's quality education. So to avoid such a situation smart people opt in for health insurance as early as possible. As age increases the premium increases or you might be denied of this facility.
For Example: Mr X. buys a health insurance plan, where the yearly premium comes to Rs. 6000. He pays 3 years premium together to acquire a discounted price and also extended coverage upto 10 lakhs. In the span of 6 months from purchasing the insurance, because of an accident Mr. X had been hospitalised for joint replacement treatment.
The cost of hospitalisation and surgery came to 2 lakhs and medicine expenses to Rs.20,000. All these were reimbursed by the insurance company and Mr. X was free from the financial stress of paying the above expenses.
My aim in this write up is to bring clarity in the minds of insurance seekers by providing them correct information so they can make the right choice about the health insurance plan that suits their as well as their family needs.
What do you mean by Long – term Health Insurance?
Regular health insurance plans cover upto a year whereas a long – term health insurance plan tends to extend its cover for 2 to 3 years. Therefore a normal Mediclaim plan will be valid till 12 months while a long – term health policy shall keep you covered up till 2 to 3 years. In this case you will be free from the hassles of renewing your plan every year.
Reasons to consider Long – Term health Insurance plans
A long-term health insurance plans keeps you covered for the tenure of 2 to 3 years. You are relieved from worrying about any hospital expenses during the said period. Even expenses on an unannounced disease can be taken care off.
You are free form the hassles of renewing the policy every year, missing any deadline and complications of documentation can also be avoided. Due to its long term the burden of paying hospital expenses is also reduced and you be financially independent.
Due to the recent Covid 19 pandemic, long term health insurance is gaining importance. It not only covers your medical expenses but also helps to save tax. Under section 80D of Income tax Act you can claim deduction on the premium paid.
For some saving taxes in this manner may be a good idea but health plans are convenient options and helps save a lot of tax.
Advantage of discounted premium
Long term insurance plans come with an added advantage of discounted premiums. It means instead of paying premium every year, you are paying together for 2 to 3 years. So the insurance seeker gets the benefit of lower premium rates.
Coverage of Pre-existing diseases
Pre-existing disease means the illness present at the time of purchasing the policy. The insurance seeker can check the terms and conditions of the plan with the insurance company and get himself covered for pre-existing diseases (PED).
Age plays a vital role here. As you grow older, you may incur huge expenses on your health. The frequent visits to doctors and increased medical expenses can be a financial burden. More the age, higher the premium. Thus, it is advisable to choose a long term health care plan in a younger age. The sooner the better.
---
Also Read: How to Plan your Insurance & Insurance Tenure
---
Conclusion
Looking into the present scenario of surge in Covid 19, has shaken the whole world. People are selling their assets and going in debts for funding treatments of family members and loved ones. The smartest thing you can do in such a situation is purchase a health plan that will relive you from financial stress.
Long – term health insurance plans are most suitable and a practical choice in today's lifestyle where you can witness the rise of diseases. It will help to secure your finances and at the same time you will lead a stress free life. Above all you must consider and check various options available while purchasing a health insurance plan that suits the medical needs of you and your family.