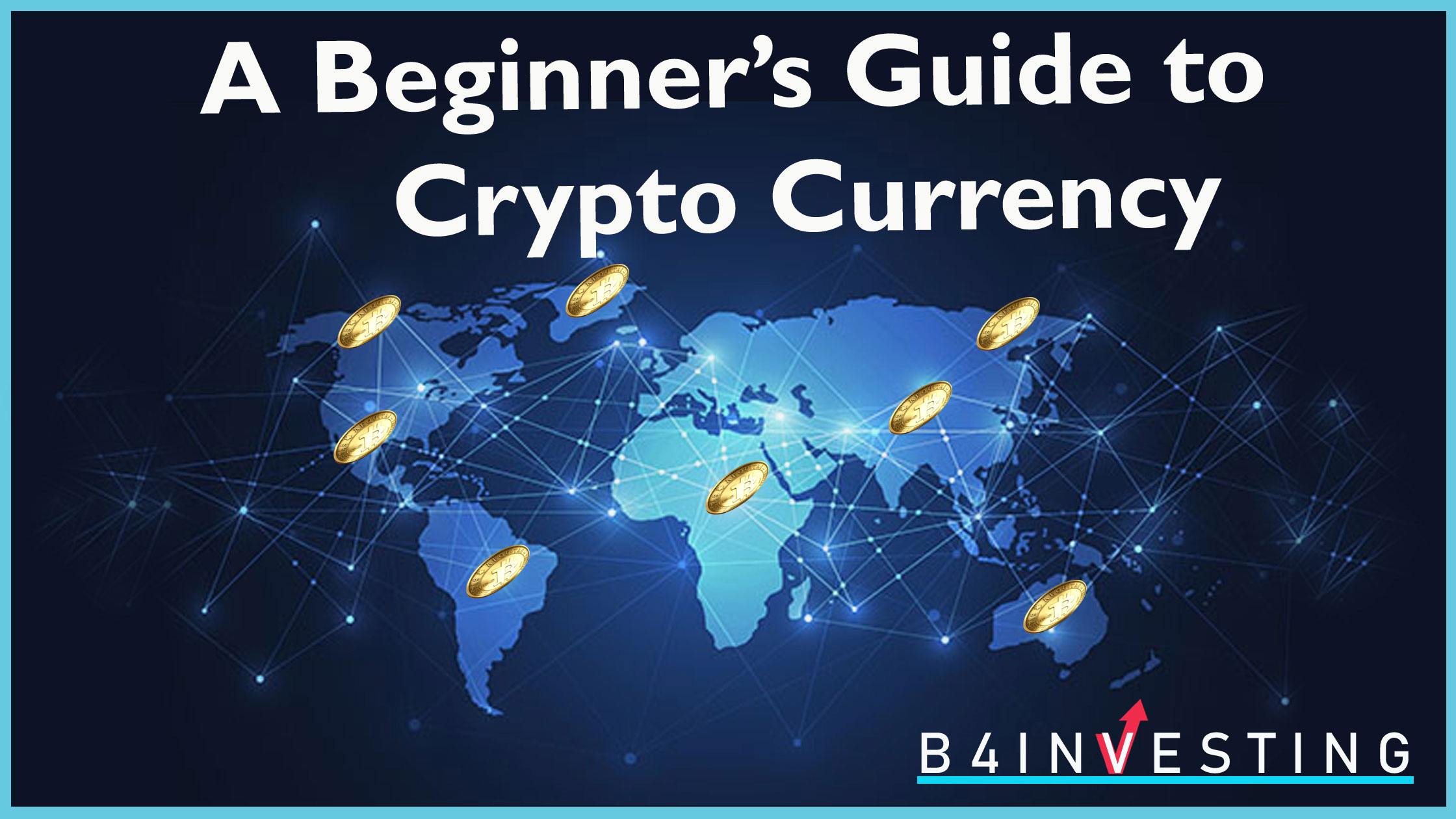 What is Crypto Currency and How to Invest in Crypto? Top 10 Crypto Currencies
Understanding Crypto Currencies
Crypto currency is a kind of payment that is traded online for exchange of goods and services. It is a virtual or digital currency secured by cryptography, which makes it hard to forge or double- spend. You need to exchange real currency for buying a cryptocurrency to access the goods and services.
Cryptocurrency works on a decentralized network or a blockchain technology. It is spread across many computers which manages and records transactions. As these currencies are not issued by the central authority, they attract least government intervention and manipulation.
Cryptocurrencies are bought and sold on exchanges and stored in wallets. They exist only as a digital record of ownership. When one user wants to send the currencies to another user, they send it from their wallet.
The term crypto mining means gaining cryptocurrencies by solving cryptographic equations through the use of computers. Crypto mining process involves validating data blocks and adding transaction records to a public record/ledger known as a blockchain.
Types of cryptocurrencies
As of April 2021, there are about 10,000 different cryptocurrencies that fall under one of these two categories namely coins and tokens. Coins include bitcoins and altcoins (alternative cryptocoins). They are differentiated on the basis of their design and technology.
Altcoins are referred to coins that are not Bitcoins. Some of them are namely Namecoin, Peercoin, Dogecoin, Litecoin and Auroracoin. Namecoin is the first type of altcoin created in 2011. Most of the Alcoins are built upon the same framework as the Bitcoin but some of them are preferred to be better versions of Bitcoins.
Tokens are given and created through an initial coin offering (ICO) similar to stock offering. They include value tokens, security token and utility tokens. Tokens are not meant to be used as money; they are more like a function. They are types of encryptions referring to long line of letter and numbers that represents crypto used in transactions like bill payments and money transfers.
| | | | | |
| --- | --- | --- | --- | --- |
| Sr. No | Type of Cryptocurrency | Symbol | Introduced in the year | Description |
| 1. | Bitcoin | BTC, ฿, ₿ | 2009 | Bitcoin is the world's largest cryptocurrency by market capitalization. Unlike real currencies it is created, traded, stored in a decentralised ledger form known as blockchain. There are currently more than 18.5 million Bitcoin in circulation. The current value of 1 Bitcoin is 37, 897 $. |
| 2. | Bitcoin Cash | BCH | 2017 | Bitcoin cash is the most popular cryptocurrency in the market. As compared to the original bitcoin's size .i.e. 1MB the size of BCH is 8MB. It gives its users the faster processing speed. The value of 1 bitcoin cash is 711 $. |
| 3. | Litecoin | Ł | 2011 | Litecoin works on the similar lines of Bitcoin. It was created by Charlie Lee, a google employee. He created this to improve Bitcoin technology so that users can have short transaction times, less fees and concentrated miners. |
| 4. | Ethereum | ETH | 2015 | Ethereum focuses more on the decentralization of the application. It is an app store. The platform wants to let the control be in the hands of its creators rather than the middlemen, for instance the Apple. Changes in the app can be done only by its creator. Ether is used as a token which is also used as a currency by the users and app developers. |
| 5. | Ripple | | 2012 | It is a type of cryptocurrency but not based on blockchain. It is meant for bigger companies for moving huge amount of money across the globe. Its coinage is known as XRP. It's popular for its digital payment protocol as the system can transfer money in any form and is capable of handling 1500 transactions per second. |
| 6. | Stellar | | 2014 | Stellar network is designed for faster and more efficient money transfers across national border. It aims to assist developing nations that may lack access to traditional banks and investment opportunities. A stellar blockchain cryptocurrency is called the lumen and is traded under the symbol XLM. |
| 7. | NEO | | 2014 | NEO formally known as Antshares, developed in China is aggressively moving ahead to become a major global crypto player. Its focus is on smart contracts that enables the users to execute and create agreements without the intervention of the third party. It is competitive with Ethereum and has 3 distinct benefits which include user friendly smart contracts, better architecture, digital assets and identity for better integration in the real world. |
| 8. | Cardano | ADA | 2015 | Cardano is a blockchain and smart contracts platform with 'ADA' as its cryptocurrency. It has released products for traceability and identity management. It uses a proof of stake algorithm – the Ouroboros to create blocks and validate transactions on blockchain. |
| 9. | IOTA | IOTA, MIOTA | 2016 | It is a cryptocurrency with open source distributed ledger for Internet of Things (IoT). It does not work on blockchain technology. To use IOTA, one needs to verify previous transactions on the ledger called the DAG (directed acyclic graph). The design of the IOTA network is such that it eliminates all transaction fees and is very speedy. Comparatively is more energy efficient than blockchain based cryptocurrencies. |
| 10 | Dogecoin | Ð | 2013 | Dogecoin was created by IBM software engineer Billy Markus and Adobe software engineer Jackson Palmer. Dogecoin has 1 minute block interval. So it is faster than other blockchains. There is no cap to the supply of coins. So, the coin can inflate infinitely. |
Types of cryptocurrency
A step – by – step guide to invest in Cryptocurrency
When Bitcoin was first introduced in 2009 no one believed in its potential. Gradually the blockchain technology behind it became very popular among the tech community. After more than a decade many cryptocurrencies have entered in the market, Bitcoin being the highest in value.
Now-a-days it is every investors dream to purchase a Bitcoin. People who bought cryptocurrency in 2017 before its price explosion are now reaping its benefits. So let's begin the journey to enter into investments in cryptocurrency.
Begin with a small amount
The market of cryptocurrency is very volatile as there are many rises and falls. It is only wise to invest in cryptocurrency when you have enough liquid funds and you are ready to deal with the up and downs. Ideally you can set aside 5 to 10% of your income to invest in cryptocurrencies.
Choose your cryptocurrency
At present there are many cryptocurrencies running in the market with different price points. You need to do a lot of homework and study what is the current scenario. Then list down 5 best performing cryptocurrencies and observe their growth chart. Bitcoin is the largest cryptocurrency in the world followed by Ethereum, Ripple, Litecoin, etc. Do not take a hasty decision or else even your $100 investment may turn to be a zero.
Select the best cryptocurrency exchange
Cryptocurrency exchange is the ideally the place where you can buy, sell or hold your crypto assets. They are especially designed for managing the investors' cryptocurrencies and their volatile nature. There are many exchanges available such as Coinbase, Binance and Bisq.
Choose a wallet for your cryptocurrency
Crypto wallets are a software where private and public keys are stored which acts as a link between the investor and the blockchain. A crypto transaction is incomplete without a key. With this you can send and receive cryptocurrencies from any company that accepts cryptocurrencies as payments.
Getting into crypto is not easy but Indian crypto exchanges like WazirX and CoinSwtich created a platform where Indian people can buy or sell crypto with security. WazirX is a popular cryptocurrency exchange app that can be used to trade cryptocurrencies in India.
---
Read also:
---
Conclusion
With the above information you are ready to invest in cryptocurrency. Whichever cryptocurrency you invest in, make sure to be aware of its volatility and prepare yourself for its fluctuations and analyze its price regularly.