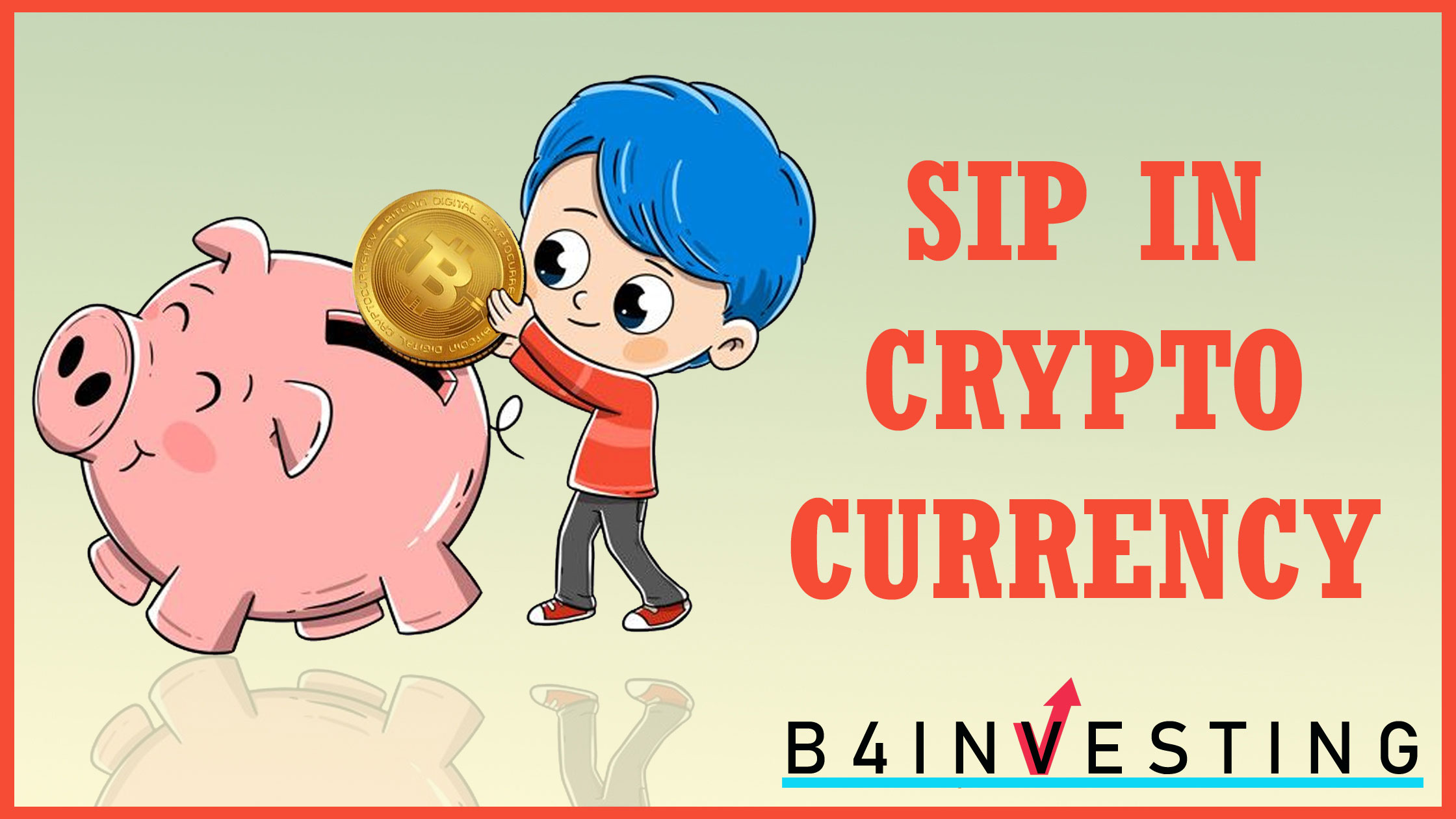 SIP in Cryptocurrency and 3 Cryptocurrency SIP Platforms In India
Is it possible to do SIP in cryptocurrency in India? If yes, how to do SIP in cryptocurrency? Lets find out details of SIP, crypto and how to do SIP in crypto.
Despite the fact, that cryptocurrency was first introduced in world in 2009, it has started gaining popularity in India from the last year. Around 7 million Indians have already invested over $1 billion into cryptocurrency.
You can invest small amount in cryptocurrency through regular or monthly SIP. Systematic investment plan is very famous way of investing money. Generally, people invest money in stocks or mutual fund through SIP.
When a person doesn't want to invest lumpsum amount, Systematic Investment Plan (SIP) allows investor to invest small amount instead of lump sum amount periodically for specific tenure. Payment of investment can be done weekly, monthly or quarterly.
SIP is a popular method of investment for mutual funds and stocks. But, SIP is also a good investment option for investors who are new to cryptocurrency.
Experts say that when an investor opts for SIP in cryptocurrency, it's a convenient way as it helps in lowering the purchase price of cryptocurrency. Cryptocurrency market is very volatile so prices change every day. When you buy cryptocurrency at different prices regularly then it can reduce the purchase price of cryptocurrencies by averaging the prices.
Some cryptocurrency exchanges and platforms allow SIP in crypto currency in India. Though, this is available only for some of the leading cryptocurrencies. Platforms allow investors to start SIPs in cryptocurrencies with just Rs 100-Rs 500 per installment.
Anyone who wants to invest in cryptocurrency should invest that money which in case if lost wouldn't make much difference to life of investor. Cryptocurrency is not a legal tender in India. India does not have regulatory proceedings to govern cryptocurrency till now.
---
Read also:
---
The following are three secure platforms where you can start a Crypto SIP in India:-
Bitdroplet
Bitdroplet is powered by Bitbns. With Bitdroplet, investor can invest small amount in bitcoins. It is called as Systematic Purchase Plan(SPP) through which investor can invest as low Rs.100 in bitcoins every day. Also, investor can pay money monthly or weekly.
How do you deposit money to do SIP with Bitdroplet?
To deposit money to start SIP, you need to go to Wallet and then Deposit Money option. Bitdroplet wallet store investment only in USDT. You can transfer minimum 0.01 USDT from Bitbns to Bitdroplet Wallet. If you don't have USDT then you can buy from Bitbns and then can transfer to Bitdroplet wallet.
Unocoin App
Unocoin is India's first entrant into the Bitcoin industry. It is Bengaluru based startup. Unocoin is the first to implement SIP in bitcoin in 2015. Investor can invest small amount in cryptocurrency which is known as Systematic Buying Plan. Investor can invest as minimum as Rs.50.
How should you start a Cryptocurrency SIP with the Unocoin App?
You have to register if you are a first-time user
Once registration is completed, you have to create a 6-digital passcode and answer 6 questions which you need to answer for data retrieval if that situation occurs.
After account is verified, bank details must be provided in the KYC process.
After you've uploaded all of the required documents, click on 'SBP'. Choose between Bitcoin and Ether for SBP. The frequency of investment and the quantity must be indicated. Then, select SBP Enable to begin the SIP.
Zebpay
ZebPay, one of India's oldest cryptocurrency exchanges. New application called ZEBB allows users to invest in the top two largest cryptocurrencies — Bitcoin and Ethereum via SIP. The app allows users to invest as low as Rs 100. Bitcoin is the largest and Ethereum is the second largest cryptocurrency.
Users simply have to sign up, complete the KYC process and start buying Bitcoin or Ethereum. The app is available on Play Store and Apple Store for all Indian users.
Takeaway:
We read about how to do SIP in cryptocurrency. Zebpay, Bitdroplet, Uncoin App are 3 best crypto SIP platforms available in India. These 3 platforms listed above allow investor to do SIP in cryptocurrency in India. Rupee Cost Averaging mechanism is used to minimize the average cost per unit of investment as crypto market is volatile and price changes every day. Nobody knows the future of investing in cryptocurrency. Invest as per your risk capacity.