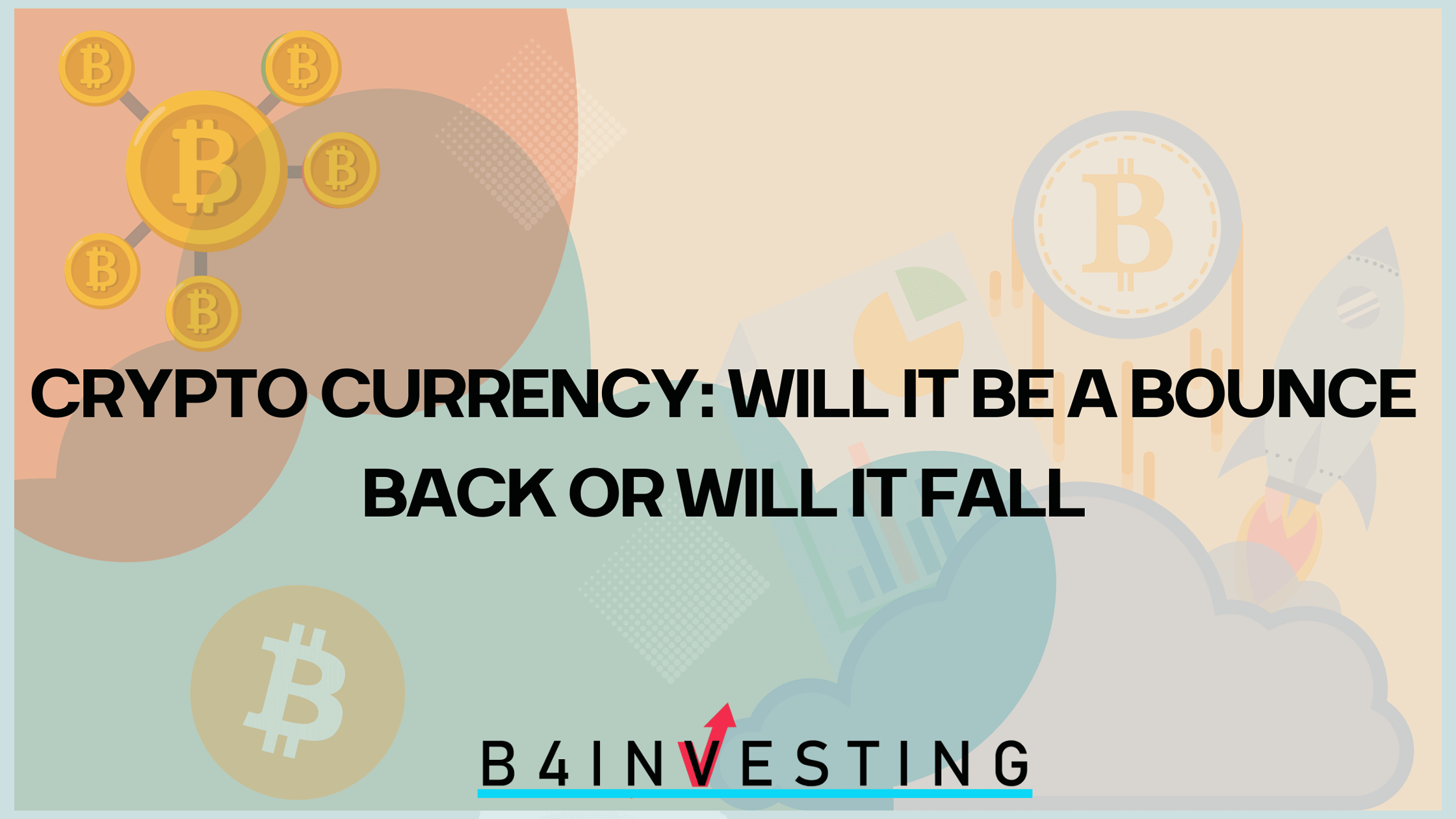 Introducing cryptocurrencies into the Indian as well as global market generated immense interest from investors and enthusiasts alike. As a result, cryptocurrency exchanges were launched across the globe to attract even more people to invest in digital currencies.
But in recent times, several issues emerged that led to a sudden downfall in the crypto markets. There are a few reasons why crypto has been openly floundering, and India is no exception.
According to a research study by Statista, India enjoys an annual cryptocurrency growth rate of 17.94%. Such will translate to US$5.49 billion by year 2027.
The recent reports that show a decline in the crypto market have made many investors and crypto enthusiasts worry about the future of the crypto market. They are worried because the crypto market has seen its ups and downs, not just during the last year but also throughout its history.
Mostly, this brings us to discuss the state of these digital currencies, how it affects the industry, and what needs to happen to make India a healthy trading zone for digital currencies.

Causes of Downfall of Crypto in India
Regulatory Environment in India
The first factor is the regulatory environment in India, which has been slow to respond to cryptocurrencies and blockchain technology.
The Reserve Bank of India (RBI) has issued many statements discouraging investors from trading the cryptocurrency or investing in ICOs.
The regulatory environment in India is not friendly to the cryptocurrency industry. The Reserve Bank of India (RBI) has repeatedly warned against trading cryptocurrencies, saying it has no legal validity and poses a grave risk to investors.
The regulatory environment in India is hostile to blockchain technology and cryptocurrencies. The Reserve Bank of India (RBI) has warned about the risks associated with cryptocurrencies and repeatedly said that it does not recognize them as legal tender.
The RBI has also been asking banks to stop offering services related to cryptocurrencies, such as mining, trading or investing. In addition, the government has warned that anyone who accepts or exchanges cryptocurrency without permission can get prosecuted under anti-money laundering laws.
The central bank has also issued circulars banning banks from lending money to crypto exchanges and banning financial intermediaries from providing services to virtual currency exchanges.
The RBI has also imposed restrictions on banks and payment companies from dealing with entities involved in cryptocurrencies such as Bitcoin (BTC).
With the increasing popularity and demand for cryptocurrencies, many people started investing in this space. The prices of cryptocurrencies surged to new heights, making them a profitable investment option. However, the recent downfall of the cryptocurrency market has taken its toll on India's crypto sector.
Despite its growing popularity among consumers and investors, the government has been reluctant to regulate cryptocurrencies. It wants to be seen as something other than anti-crypto because it needs to gain its trust to boost its economy in future years.
A lack of legal framework is forcing investors out of the market and pushing them towards other digital assets like Bitcoin, Ethereum, Litecoin etc., which are not under regulation.
Unstable Market
The government has also not made any moves towards regulating the market, which means that it will be difficult for them to keep up with the pace at which blockchain technology is being developed.
The absence of a regulatory framework in India creates an environment without rules or guidelines for crypto investors or traders. Such makes it impossible for anyone who wants to invest in cryptos legally.
The cryptocurrency market has seen a lot of unstable periods in its short history. However, it also shows how difficult it is for governments to regulate cryptocurrency as they are always changing and developing in response to new technologies.
In addition, there are many different types of cryptocurrencies, each with other uses and functions, making it hard for governments to enforce regulations across all platforms simultaneously.
The Indian government is trying to introduce a law restricting the use of cryptos and other digital currencies.
However, this bill got delayed several times because many people have been investing in cryptocurrencies and are unwilling to give them up easily.
As of 2023, there is now a tax of 30% plus surcharge and cess on the transfer of any VDA such as Bitcoin or Ethereum under the Income Tax Act, 1961 (Income Tax Act).
That is, any income earned from cryptocurrency transfer would be taxable at a 30 percent rate. Further, no deductions are allowed from the sale price.
Frauds and scams which are persistent
India is one of the countries with the largest number of crypto investors worldwide. However, with this growing popularity attracted many frauds and scams.
The demand for cryptocurrencies has been growing in India over the past few years. However, investors face many challenges, especially when entering the crypto market.
In recent times, there have been a lot of scams that took place in India. For that matter, this has led to a downfall in the crypto market in India. The government has also been unable to devise any solution to curb such scams and frauds.
So many fraudsters are trying to deceive people by promising huge returns on their investments without researching how much risk they will be taking with their money.
Finally, there are concerns about security issues surrounding cryptocurrencies, such as theft and hacking attacks. These concerns have led some financial institutions to suspend their services for cryptocurrency exchanges out of fear that their systems could get breached by hackers who steal large amounts of digital assets from users' accounts or exchanges themselves.
Lack of Awareness about Cryptocurrencies and Blockchain Technology
The decline of crypto in India is mainly because of a lack of awareness about cryptocurrencies and blockchain technology. The government has not taken enough steps to promote or make people understand cryptocurrencies in the country. Everyone knows what crypto is but no one understands the framework of Crypto.
Mostly, this owes to the fact that it is still a new concept to most people in India. People do not know how to use them or how they work. That leads to a situation where they do not take advantage of their benefits financially or otherwise.
The second reason is a lack of understanding of the importance of cryptocurrency and blockchain technology. Blockchain technology has become one of the most sought-after technologies today because it greatly benefits businesses, consumers, and governments worldwide.
However, due to a lack of understanding of how this technology works, people tend to ignore it despite its benefits being many times higher than those provided by traditional systems available today.
Lack of Effective Consumer Protection Laws
The lack of effective consumer protection laws in India is a major reason for the crypto downfall in the country.
The Indian government has not yet developed a clear legal framework for cryptocurrencies, and consumers are left to fend for themselves when protecting their money.
While several other factors contribute to this downfall, such as the ban on banks from dealing with cryptocurrencies and demonetization, the lack of effective consumer protection laws is one of the biggest reasons Indians have been unable to benefit from cryptos.
India has not yet developed a clear legal framework for cryptocurrencies, and consumers are left to fend for themselves when protecting their money.
While several other factors contribute to this downfall, such as:
● The ban on banks from dealing with cryptocurrencies and demonetization
● The lack of effective consumer protection laws is one of the biggest reasons Indians cannot benefit from cryptos.
The Indian government has been very clear about the taxation of cryptocurrencies and has been working on a framework to regulate the space.
We need to understand that not only are people investing in cryptocurrencies but also using them for various other purposes. Such includes buying goods online or even paying bills via crypto payments. Several companies take advantage of this opportunity and use it to increase their business at no extra cost.
How India is Handling the Crypto Downfall
Take Measures to Prevent the Use of Crypto in Illegal Activities
The Indian government has been proactive in deterring the use of cryptocurrencies for illegal activities. The RBI also directed banks to bar the accounts of companies involved in cryptocurrency trading from their systems.
The government has directed the tax department to monitor crypto transactions closely and has asked them to track suspicious transactions to ensure that money is not being laundered through crypto transactions.
In addition to these measures, new laws are also getting introduced for cryptocurrency traders and investors. The government has decided that these individuals will not be allowed to operate in India unless they register with the central bank of India (RBI).
This move came after they discovered that many cryptocurrency traders were operating inside India without registering with RBI.
Determine Whether Crypto is Banned or not by the RBI
The Indian government has been dealing with a downturn in the crypto industry, and the RBI has been busy figuring out how to handle it.
The Reserve Bank of India (RBI) is taking a cautious approach towards cryptocurrencies. It is trying to regulate the crypto industry in a manner that will allow it to flourish without any threat of criminal activities.
The RBI is also working on a framework to help traders understand their responsibilities when dealing with digital currencies. Such will include identifying the risks and taking appropriate measures to mitigate them.
Establish an Official Regulatory Framework
The Indian government has been working on a draft bill subject to the Indian Parliament. If passed, the bill will regulate cryptocurrencies and establish a regulatory authority.
The draft bill proposes that any person who deals in cryptocurrencies should be required to register with the Reserve Bank of India (RBI). It also proposes that cryptocurrency exchanges should obtain licenses from RBI and other financial regulators.
The draft bill also requires companies trading in cryptocurrencies to obtain "know your customer" (KYC) information from users and submit this information to the central bank or law enforcement agencies on request.
Create a Legal Framework that Protects Consumers
India has a long way to go when it comes to crypto regulation. But it's a good start.
India's central bank and finance ministry have been working on regulations protecting consumers and investors from the fallout of the cryptocurrency slowdown while providing strong guarantees to businesses and investors.
The proposed regulations, which are still pending, will require exchanges operating in the country to register with the government and follow anti-money laundering (AML) rules.
Exchanges would also be required to maintain records on all transactions involving cryptocurrencies and report them to the government.
Create Awareness among People about How they Can Protect themselves Against Cyber Threats
The Indian government is also trying to create awareness among people about how they can protect themselves against cyber threats.
It has issued a circular that says no person can purchase or sell virtual currencies in India without registering with the central bank of India (RBI). The RBI has also set up a committee to analyse various risks associated with cryptocurrencies and regulate them as per law.
The government has been trying hard to educate people about how they can protect themselves from cyber threats and scams. They want to convey that cryptocurrencies are not safe investments and should not be given any importance in people's lives.
The government is also creating awareness among people about protecting their money from cyber threats. There are already several websites where one can send money for free and get it delivered to your bank account within hours.
Conclusion:
It should not be surprising that India would adopt an optimistic approach towards crypto and blockchain. It will be interesting to see how they deal with the downfall of crypto, but they'll likely handle it as well as possible, given their positive stance on the future of cryptocurrency.
To be fair, some countries have banned cryptocurrency outright, while others have tried to regulate and control it. But India has remained largely positive on the topic overall, which is certainly a cause for optimism in cryptocurrency.

Links
https://www.ndtv.com/business/crypto-meltdown-cautious-approach-by-centre-rbi-helps-india-steer-away-3518389
rbi
https://www.washingtonpost.com/business/why-india-blows-hot-and-cold-in-dealing-with-crypto/2022/08/18/350faef6-1edb-11ed-9ce6-68253bd31864_story.html
https://www.coindesk.com/policy/2022/12/21/next-financial-crisis-will-be-from-crypto-if-its-not-banned-indian-central-bank-governor/